Yours for
only
$59.95. Plus shipping and handling.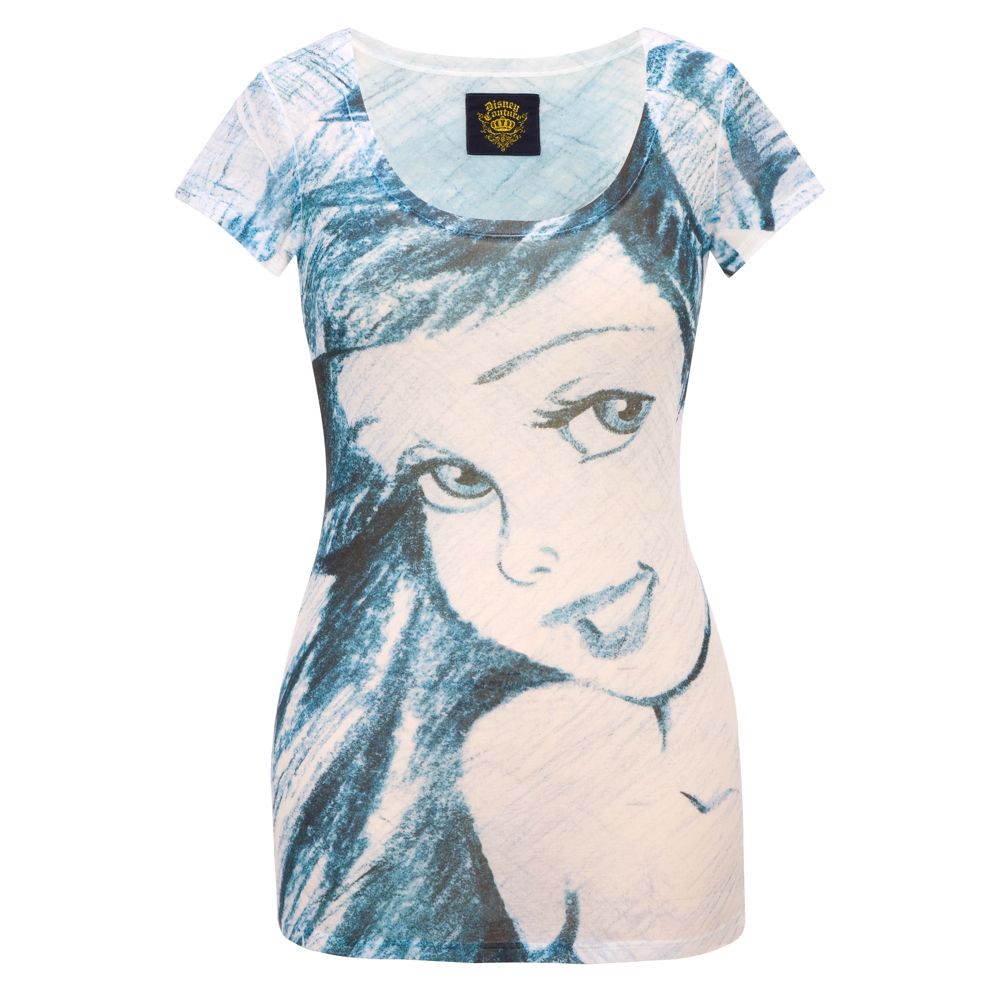 I'm not sure if Ariel's sultry glance is the right fashion choice for me.
I'll probably stick with the "Princess Evil Queen" top.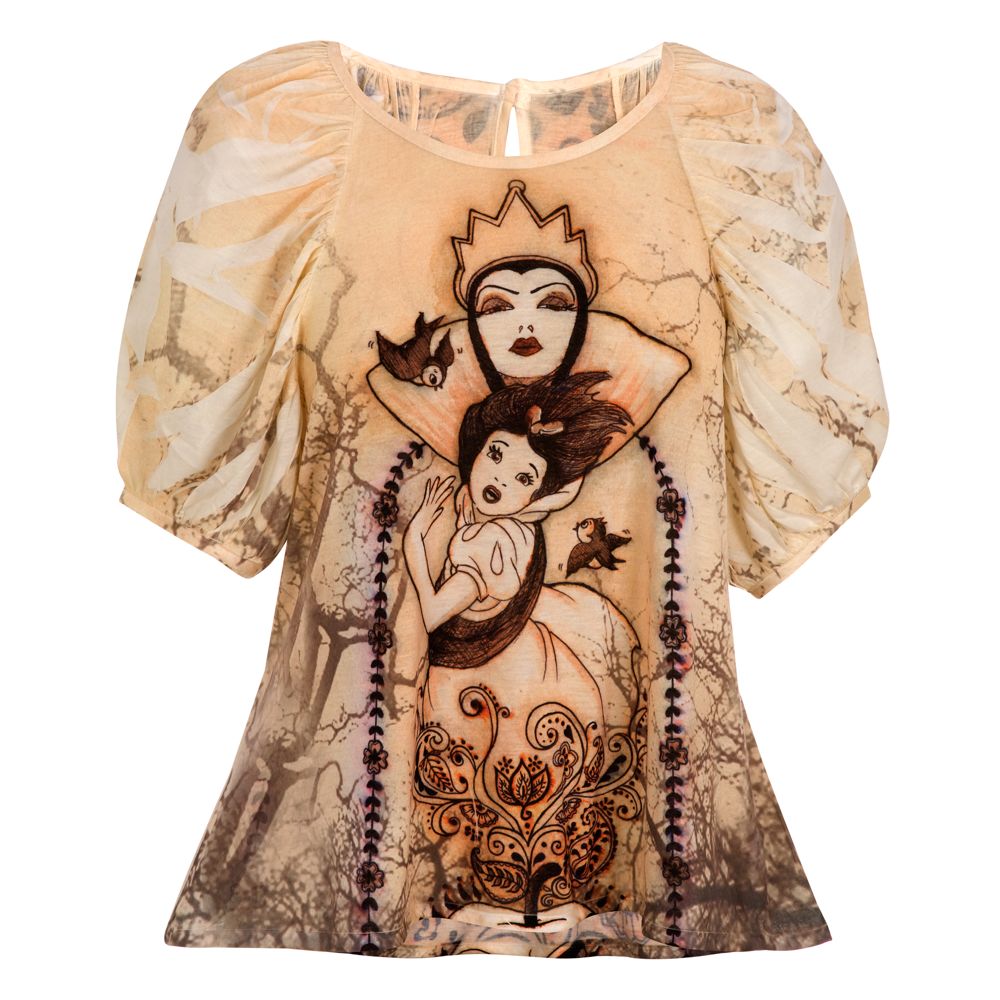 The design rings a little of the Virgin/Whore dichotomy.
But it's only $39.95!
The Disney website describes the above top as:
Fitted Tee
The Evil Queen strikes fear in the heart of the fleeing Snow White and provides unmistakable style on our flirty, floaty, fashionable Evil Queen Top by Disney Couture.
If I could only find one in 3T, Miss C and I could coordinate.